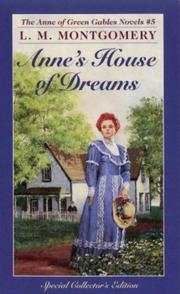 Two Classics Club books in one week!!! Woohoo! This is the only Anne book I do not own :( But it is soooo goooooood! I can't tell a lot about the plot without giving away stuff (there's a lot of shocks in this book!), but you should definitely read it! If you are prone to cry at sad stuff, you will definitely cry while reading this book. But... you will also laugh!! Especially at Miss Cornelia, the man-hater :D ( I have now started saying "Just like a man" :D )
{Cornelia and Capt. Jim discussing the patience of men (or lack thereof)
Capt. Jim: What about Job?
Miss Cornelia: Job! It was such a rare thing to find a patient man that when one was really discovered they were determined he shouldn't be forgotten!}
Captain Jim was an awesome guy! I kind of wish LMM would of told more of his stories! I also felt so bad for Leslie! (I can't really say anything else because, yeah, MAJOR SPOILER)
Anne and Gilbert's wedding was kind of short, but still sweet! And I love the phrase "House of Dreams" It makes me want to design my own *sniff, sniff* Well, let's not get too sentimental now...
Anywho, I LOVED this book! It really stands out in the series (unlike 3 and 4, which were nice in their own way, but forgettable as a whole ;) So yeah, you should really go read this book!!
P.S. I really like the phrase "Anne went wicked" which is when Anne says stuff to Miss Cornelia just to rile her up! (Cuz Miss Cornelia's HILARIOUS) Now, whenever I want to say what I think to a person's face, I will pretend a conversation between Anne and that person, with Anne "going wicked" ;)
Annnnd here is my Classics Club spin list: (On Monday, the Club will release a number between 1 and 20, and you have to read the corresponding book by October 6 )
1. Old-Fashioned Girl
2. Sense and Sensibility
3. Count of Monte Cristo
4. Twice-Told Tales
5. Mere Christianity
6. The Fellowship of the Ring
7. The Mysterious Island
8. Ben-Hur
9. Importance of Being Earnest
10. Swiss Family Robinson
11. The Mill on the Floss
12. Pilgrims Progress
13. The Pickwick Papers
14. Last of the Mohicans
15. North and South
16. The Prince and the Pauper
17. A Connecticut Yankee in King Arthur's Court
18. 1984
19. In His Steps
20. Gulliver's Travels