So I didn't journal too much this month, but hey, I was busy, stressed, and tired. Also, this post is gonna be short! And, here's an Adventure of GW cuz y'all love those :D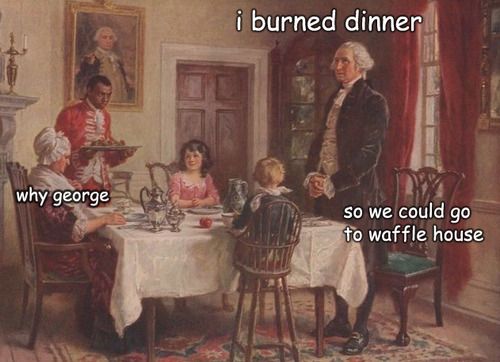 So Celia Garth is a free ebook through my library!!!! YESSSS!!! WIN!!!! *attempts to do happy dance but can't dance* Cuz everybody is reading this now! But I read it first! Well 3/4 of it anyway...
The last two weeks of school were the slowest two weeks of school! UGH!!! But they're done, and I still have a 4.0! That means I could get into the college/university I want to go to right now!
Happy People, a new CD by my favorite group came out!!!
Duolingo released Esperanto, which has been my dream to learn!! (I could have learned it some other place, but I knew they were coming out with it and I like them so I waited) so if you have a Duolingo account, add me!! (ashleymperham)
My grandma is staying with us right now because my parents are on an anniversary cruise :D
I'm going to be volunteering at the library some this summer!
Annnnd I celebrated a one-year blogaversary!! Yay!! You can read that post
HERE
Thanks for all your questions!
Looking forward:
My SAT is on Saturday! Yay for practice tests!
Camp is next week!
Music camp is in two months!
Annnd the big book giveaway bonanza in two weeks! I should probably go see what books I have to give away :D
How was your May? Are you out of school? (Yes, I know you Australians/New Zealanders aren't...)