November went by fast which is probably a good thing. Veterans' Day (AKA Armistice Day) happened. Thanksgiving break happened. And being cold unfortunately happened.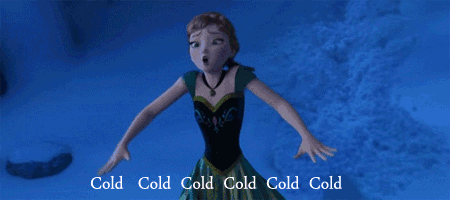 Everybody always says being cold is better than being hot because you can always put more clothes on, but you can only take so many clothes off. NO. When you're cold, your body stops working! When you're hot, you body works slower, but it still works! I HATE COLD! I like briskness in the air at times, but not being freezing all the time! And yes, I live in Phoenix where it hasn't even hit freezing yet, so yes, I'm a baby. And I'm trying to avoid sleeping under my big blanket because I don't always hear my alarm then. So my nights are fuuuuunn!
Anywho, November was pretty uneventful compared to other months. I'm finishing up my reading challenges. Sort of :) I watched some Netflix. (My December resolution is to finish Leverage season 5) I slept more than other months because I was off school, but I was also more tired than other months. Answer me that! (Or riddle me this or however that goes) Here are the more notable things that happened this month!
#Survivor
THERE WAS AN EARTHQUAKE. Actually three, but my city only felt two, and I felt both of them. It was a school night (Sunday night) at like 11:00 P.M., and I was just about to fall asleep when my bed started shaking. Originally I thought my leg was having spasms like it sometimes does, but my whole bed was shaking. So I freaked out. And then tweeted about it like every other stinkin' person in my city. And then I felt another one! And continued to freak out on social media with my city :D That was fun! (No one got hurt, and there wasn't any damage FYI. It was just verrrry unusual for Phoenix. The last one I remember was like 7 years ago on Easter.)
This applies to the above and below paragraphs...
I finished the whole Little House series! Yay! My Rose review is coming next week! And then I'll be writing a complete overview of the whole series to finish the year! I don't feel like I thought I would. I'm excited, but the series didn't end on a high note for me, so I didn't feel as big of a hole in my life that I thought I would. But I'm still happy!
I discovered the Lennon Sisters this month, and you should really look them up! Hey, this is the third time in three weeks I'm putting up a video of them :D Roberta Shore actually is the main singer in the above video. It's an extremely catchy song you have to admit!
This is the display from Belgium.
And that guy is playing that thing with his feet!
I went to the Musical Instrument Museum which was like the best thing ever! You have to go if you come to Phoenix! It has musical instruments from every country in the world except North Korea. LITERALLY! I got to play a Steinway piano, and I saw some instruments from your guys's countries! You could also listen to the music from every country! My favorites were Mexican, European, Hebrew, modern Australian, and American. I could spend days there and not listen to everything I wanted to! I highly highly recommend it!
As for reading this month, besides finishing the Rose series, I finished Mere Christianity and that Nancy Drew book that took FOREVAH. I'm currently reading three others, including Pilgrim's Progress for school. Meh. It's actually better than I thought, but I'd rather be reading other stuff. I did get to watch the 1970s movie with Liam Neeson and now the reading is more fun! And I just realized that Liam Neeson is Qui Gon Jin and that knowledge would have made the movie 100x better!
Christian and Qui Gon, I mean Evangelist.
Liam actually plays every major "good" character in the movie....
Well that's how my November went! I used Thanksgiving break to do blog posts for Eva's Lucy Maud Montgomery week, which you should totally check out! The tag is coming tomorrow :D
How was yours? And if you're not an American, when does your country celebrate Thanksgiving?
Looking forward:
Christmas break
Christmas
Year-end blog stuff
New reading schedule