I may start a new feature called Monday Musings in which I ramble about sort of serious topics that I don't have to find GIFs for. Yeah. This is already not going well. Anyway, today I want to talk about the events in Paris this past week and my feelings about and for the French people.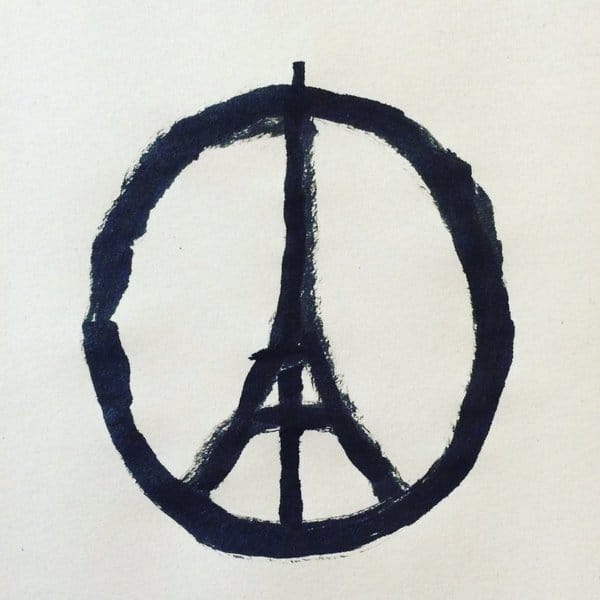 You know, the French seem to have the reputation of "We surrender!" (French doors, anyone?) That seems to be all they're remembered for. And while that may be France's reputation, it shouldn't be the French people's.
I mean, when you think about it, the French people have been through a lot. I don't want to do a lot of research, but I can think of several governments they were under: the Gauls, good monarchs, bad monarchs, the Revolution, the puppet government of WWII, and the French Republic under Charles de Gaulle. They've been through the guillotine, the seizure of Paris, and the humiliation of surrendering to the Nazis. And most recently, the horrific acts of Friday night.
Yet they move on. Out of the bad times have come better people. Both from France and all over the world. I think Friday night reminded everyone everywhere what is really important and that life is precious and shouldn't be taken for granted.
I guess what I'm trying to say is that while France as a country may have surrendered in the past, the French people didn't and won't ever. They will always get back up and continue on. They may not be really "loud and proud" about it, but there is a beauty in their quiet strength and refusal to let circumstances out of their control beat them.
The events that happened in Paris this past week are sickening. I hurt for the French people and all affected by this tragedy. It's hard because it's so out of our control. We can't stop these acts from happening! We can't force peace, love, and Jesus on the world! But we can pray. For the police and government officials. For the victims and their families. For the attackers. For the French people. And that God will work through this to HIS glory!
Paris WILL recover. And someday, there will be peace! THAT is our "blessed hope"!