I started this post two weeks ago, and then there was the poetry tag, and then I was like nah not this week, but then I couldn't think of anything else so here it is! (But then, but then, but then, loverly grammar Ashley)
For Christmas, my parents got me a lovely Yamaha P-115 keyboard which was even better than the one I asked for! I spend a lot of time with P-115. (I actually just started calling her/it P-115 like 2 seconds ago because it sounds cool and Star Wars-y.)
I don't have this stand, just the usual cross-bar one
Anyway, I spend a lot, a lot, of time with P-115. Like at least 90 minutes a weekday. You see, I used to practice every morning and afternoon on our big upright piano downstairs. And by every morning, I mean at 6:30. So to get some peace and quiet, my parents got my P-115! JK but not really. So now I can plug in my headphones and play as late or as early as I want with a guilt-free conscience.
I like P-115 because it almost feels like a real piano. I say almost because I play on a real piano most days and it's different. Mostly just because a real piano is sturdier so I feel I can play more powerfully, and a real piano makes you control your touch more. But overall, it has great feeling. Much better than the keyboard I teach on at school. (arghhhhhhh)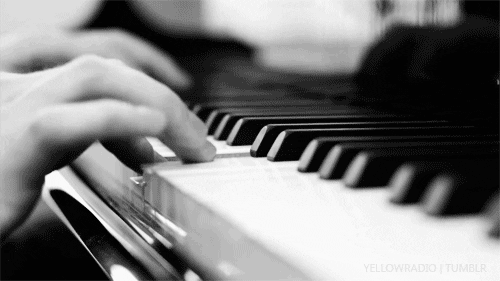 So obviously, the most important part of a keyboard, at least to me, is the touch, but my P-115 comes with a lot of other stuff like sounds! There's sounds like harpsichord, jazz organ, and bass. I mostly use these when I'm tired of playing a song, and I need to change it up. So if I'm practicing a classical piece, I'll use the harpsichord, and if I'm doing a fun, jazz piece, I'll use an organ, and if I'm doing Star Wars, I'll use a vibraphone or something spacey-ish! There's not a lot of sounds, but enough to keep me entertained.
You can record on P-115 which is fun because I have no life and like to do piano duets with myself dreaming of when I can do them with Kim Collingsworth or someone. It's also pretty easy to see if I like how my songs sound too. Unfortunately, you can only have one piece recorded at a time, but it's still pretty sweet.
Black Keys Etude
(cuz it's in Gflat and most of the notes are black in that key)
P-115 will play you a bunch of classical songs AND demo songs for each sound. It's so fun to press a key and all of a sudden hear the "Black Key" Etude or the Entertainer or any other cool songs!
Finally, my P-115 makes using my music-writing software so. much. easier. All I have to do is enter the rhythm and then play the note. Now, it could be easier, but I have the free version so... Anyway, I can write songs ridiculously fast with this!
So that, my friends, is why you should get a P-115 or at least a keyboard. Especially if you're a pianist or writer who is tired of people complaining because your "real" piano is too loud but you can't move it so it's not your fault... Yeah, get it and have fun :D